We stay small to focus on quality over quantity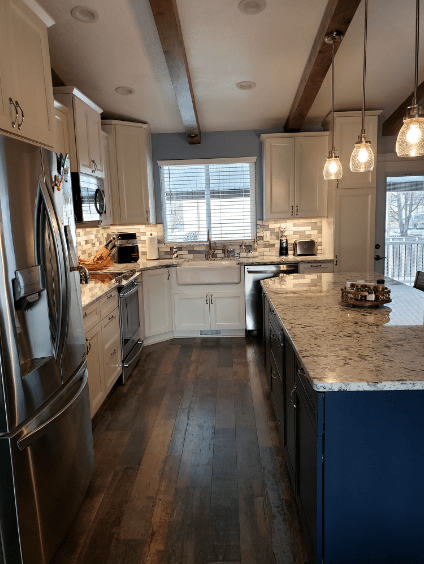 For over 13 years, Hanson Home Works, Inc. has been providing custom remodeling and renovations to both homes and businesses in the Roy, Utah area. With over 30 years of contracting experience, President Gunnar Hanson and his wife Teddie Hanson work as a team to achieve clienteles visions through quality work and close attention to detail.
Hanson Home Works, Inc. is your "one stop shop" for your home and business improvement needs. From basement and bathroom finishes to exterior repair and remodels – there is no job too big or too small for the experts at Hanson Home Works Inc. Call today for a quote, (801) 920-8677.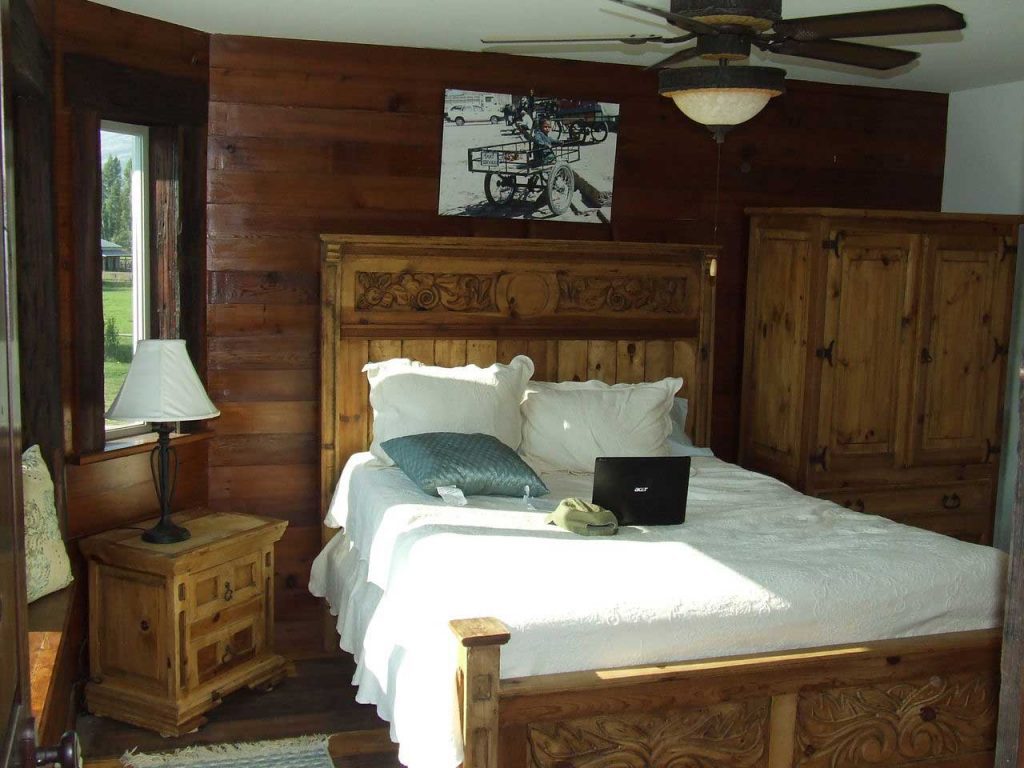 It went very well! I was pleased with his work. He went right to work and didn't waste any work. He did have one young assistant help him and they were very careful with their work. They put down a canvas in the entryway so they wouldn't track through the house and they swept up the area after they were finished. They were very thorough. They finished the job early in the afternoon on January 2nd and they had to install a new vanity. I was just checking with a flashlight to make sure there was not any leaking from the wash basin into the cabinet underneath and I did have a little puddle of water. I called him and he came out within that hour and he fixed the problem. I have been checking since and I have not had any problems. He was very efficient.
Gunnar Hanson is an excellent carpenter and all around handy man. He is efficient, tidy, and conscientious. He arrived when he said he would and worked very quickly. He finished our job early and under his original bid. His skills and craftsmanship are superb. He is meticulous with details and is professional and friendly.
He was really fair. He came on time and was very professional. He found the leak and fixed it with no problem. He also did some extra work, without us knowing about the problem. He is fantastic. His prices were very reasonable. I would recommend him highly.
Gunnar was always on time. When any issues arose, he always had good solutions on had to move forward. In the end the project was completed on time and within the estimate. The quality of his craftsmanship was very good.
His prices are low and he has a very good attention to detail. I will be using him again on my next project.
Our experience with Hanson Home Works showed that he provides exceptional quality work at very fair prices as well as demonstrating an innovative approach to the occasional "snag" that may arise during a job. We would not hesitate to recommend them to anyone who has a requirement for a home remodeling project.
He knows his trade from A to Z--paint, plaster, electrical, or repairing a wobbly chair--and I have never failed to be pleased with his work.
Mr. Hanson is an honest contractor who sticks by his word, and is a pleasure in which to deal.
Gunnar's willingness to do a good job is apparent the moment he sets foot on the job.
What fantastic service, I was ecstatic about the results. I will definitely be using Hanson Homeworks again.